My friends know I don't shy away from color. This is especially true during the summer when I like to pull together fun, vibrant table settings that reflect the warm summer days and encourage relaxed entertaining.
I was inspired this season by all of the amazing melamine dinnerware available — yes, you heard me right, melamine. I decided to pull together a great table setting for entertaining al fresco. Melamine is ideal for outdoor dining since its   durable, fun and reasonably priced. And the selection today is crazy — I actually found melamine plates made by Royal Doulton, one of the great names in fine china and the maker of the china my mom handed down to me!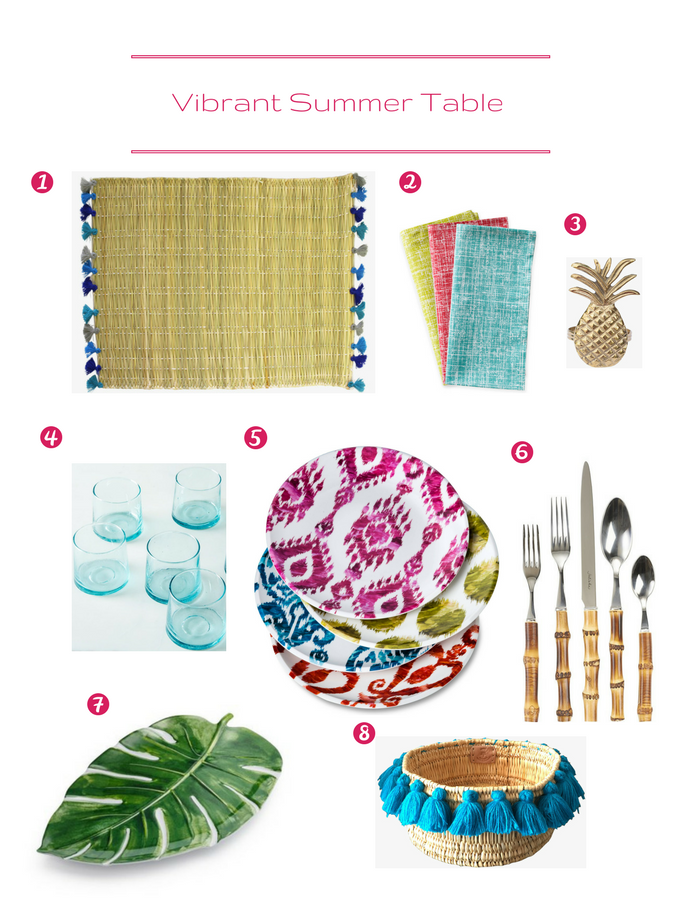 1.) Aegean Tassel Straw Placemat Set  2.) Summer Beraud Napkins  3.) Brass Pineapple Napkin Ring  4.) Handblown Moroccan Glasses  5.) Ranya Damask Melamine Dinner Plates 6.) Juliska Natural Bamboo 5-piece Place Setting 7.) Palm Frond Melamine Platter 8.) Severine Turquoise Tassel Basket
I had a hard time narrowing down my choice of dinner plates in the inspiration board above and so decided to highlight some of my other favorites melamine dinner plates, including the Royal Doulton plates.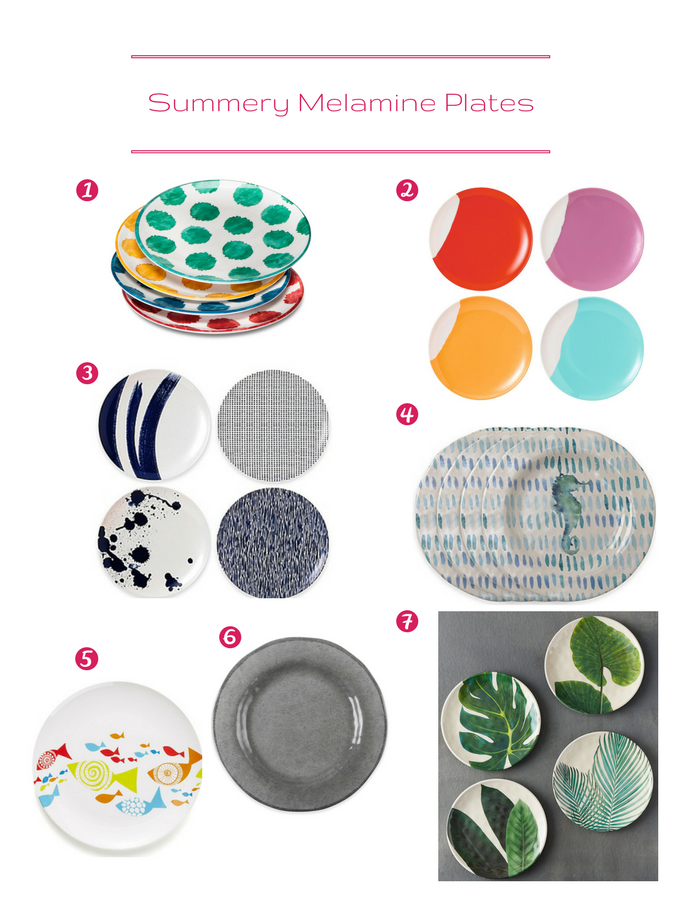 1.) Dots Melamine  2.) Royal Doulton 1815 Set 3.) Royal Doulton Pacific Set 4.) Tag Seahorse Set 5.) Fish Plate 6.) Tag Veranda Plates 7.) Tropical Foliage 
How do you like to entertain in the summer? Do you jazz things up with color or keep things pretty neutral?
Affiliate links are included in this post.