This is a great spring soup and the combination of pea and tarragons is a revelation. Peas and mint are a common pairing but tarragon and peas work so well together and worth trying. I used fresh peas and while fun to do at the height of pea season, I'll be making this recipe with frozen peas going forward.
We served this with homemade sour cream and chives biscuits and duck sauccison from D'Artagnan.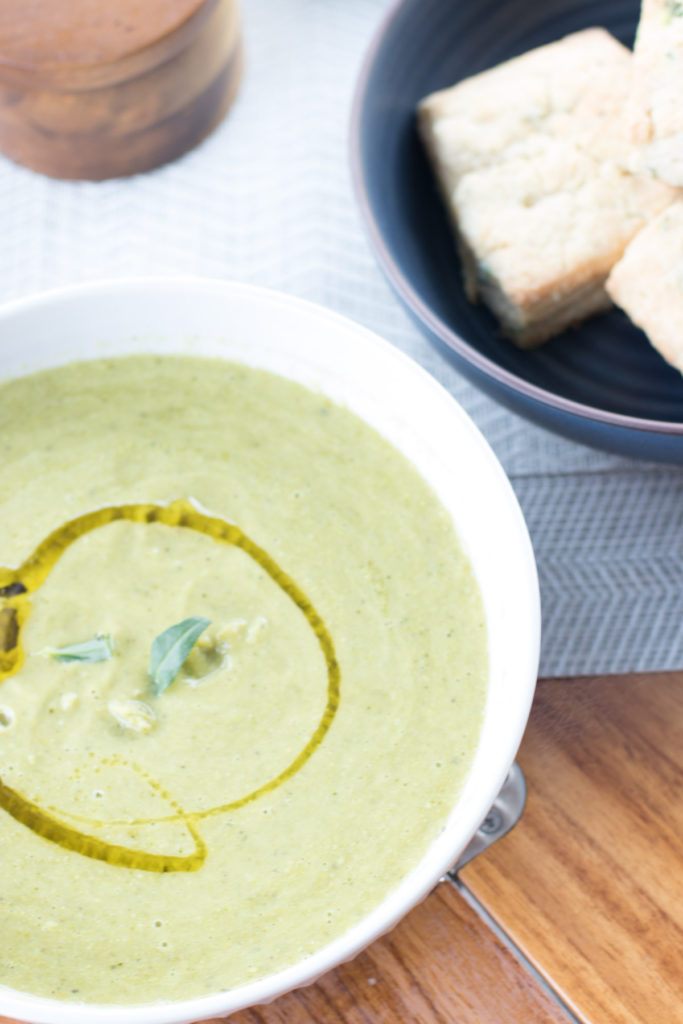 This recipe was inspired by an Irish TV show called Grow, Cook, Eat. Thanks to Netflix and Amazon Prime I've been watching cooking shows from all over the world while sheltering in place. Grow, Cook, Eat is really inspiring and focuses on teaching people how to grow their own food. They feature one vegetable an episode and teach not only how to grow that veggie, but also how to cook it.
The show also highlights local and sustainable growers and some really inspiring community gardens all over Ireland – which is a movement that's also thriving here in the US and encouraging us all to connect to our food – something I've been thinking about a lot lately. Community gardens play a huge role in overcoming food injustice here in the US – especially when it comes to bringing fresh, healthy food to food deserts in poorer, urban communities, which are disproportionately minority communities.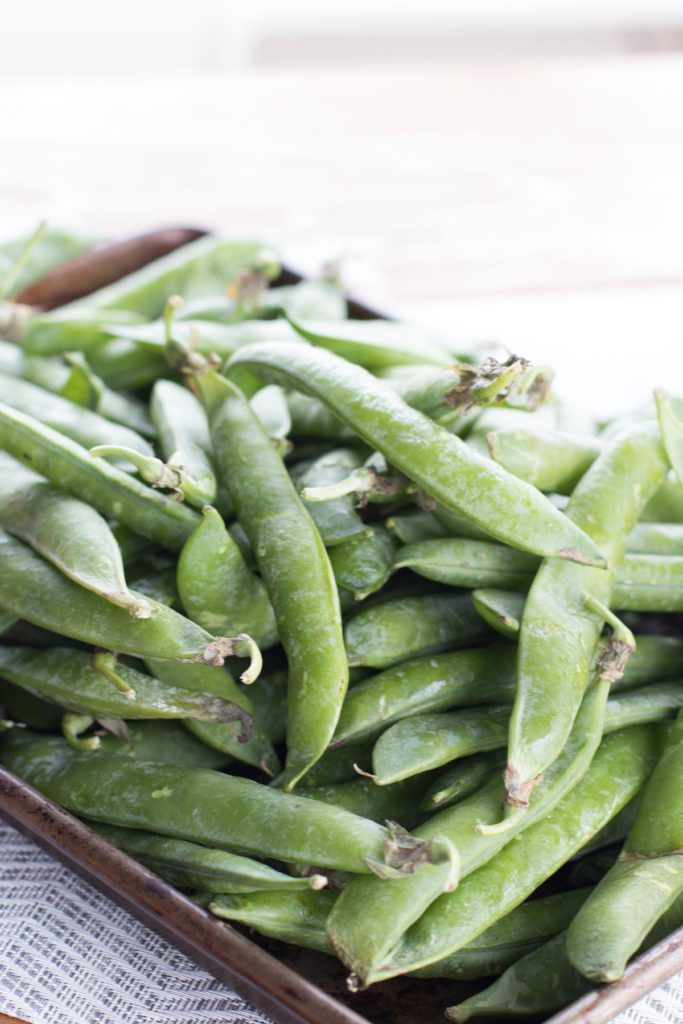 Advocating for food justice and supporting urban community gardening is a part of the social justice movement that's often overlooked and an issue I've been involved in since college. If you'd like to learn more here are some great places to start. The founder of Soul Fire Farm, Leah Penniman is a real inspiration, and to learn more about the issue and her efforts, check out this podcast featuring her. Soul Fire Farm has a great list of online resources for learning about food justice and growing your own food, which you can access here.
Ron Finley is also a champion of urban gardening and his gardening Masterclass is on the top of my list. There are also many efforts to get children involved in turning their schoolyards into mini-farms where the process of growing food is part of the curriculum and gets them excited about veggies early. The Edible Schoolyard Project is a great example of those efforts. If you're interested in getting your own hands dirty and getting involved in a local community garden, check out the American Community Garden Association.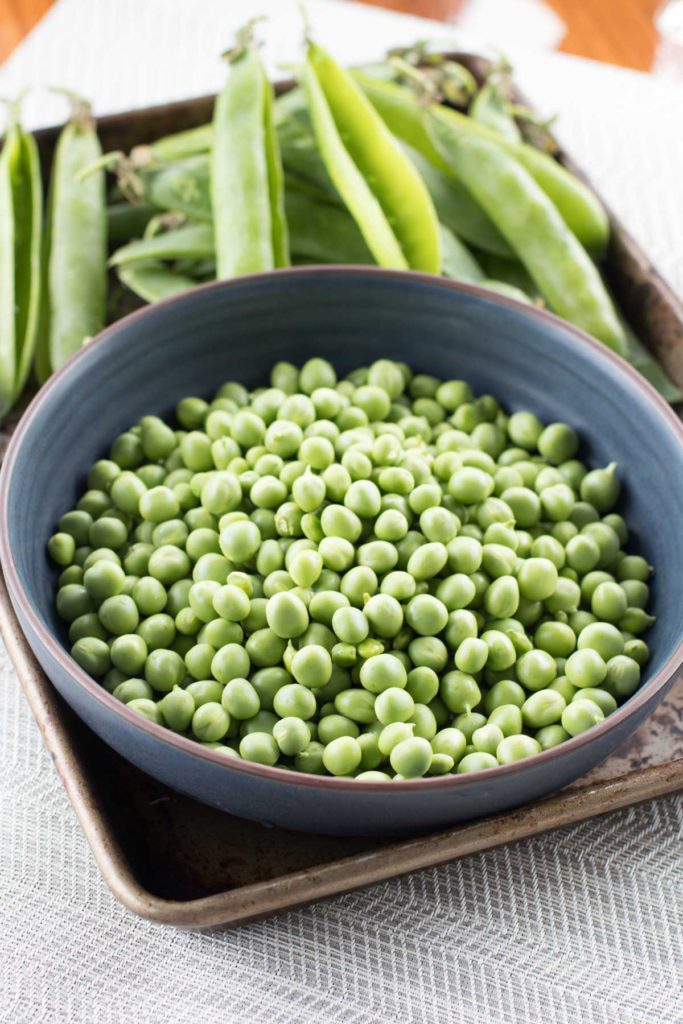 Food is convivial and pleasurable. Food is also political and through our food choices we can help foster community, social justice, and our environment.
Print
Roast Pea and Tarragon Soup
250g

fresh peas, shelled (or frozen green peas)

2 tablespoon

olive oil, divided in two

1

leek, white and light green parts, halved and thinly sliced

1

clove garlic, minced

2 tablespoons

fresh tarragon leaves, chopped

1/2 teaspoon

fresh thyme leaves

1

T apple cider vinegar

3

C chicken stock

Salt and pepper
Instructions
Preheat the oven to 400° F.
If using fresh peas, add to a pot of salted boiling water and cook for about 3 to 5 minutes until tender, and then drain.
Toss peas with 1 tablespoons olive oil, season with salt and pepper, and spread in a single layer over a large baking sheet. Roast for about 15 minutes, until lightly browned.
Heat the remaining 1 tablespoons olive oil in a large pot over medium heat.
Once hot, add the leeks and cook, stirring occasionally, until softened, about 6 minutes.
Add the garlic, tarragon, and thyme; season with salt and pepper; and cook 2 minutes more.
Pour in the vinegar.
Stir in the stock and bring to a boil. Lower the heat to a simmer, stir in the peas, and cook for about 2 minutes.
Use a blender or food processor to purée the soup.
Season to taste with additional salt and pepper, if necessary.