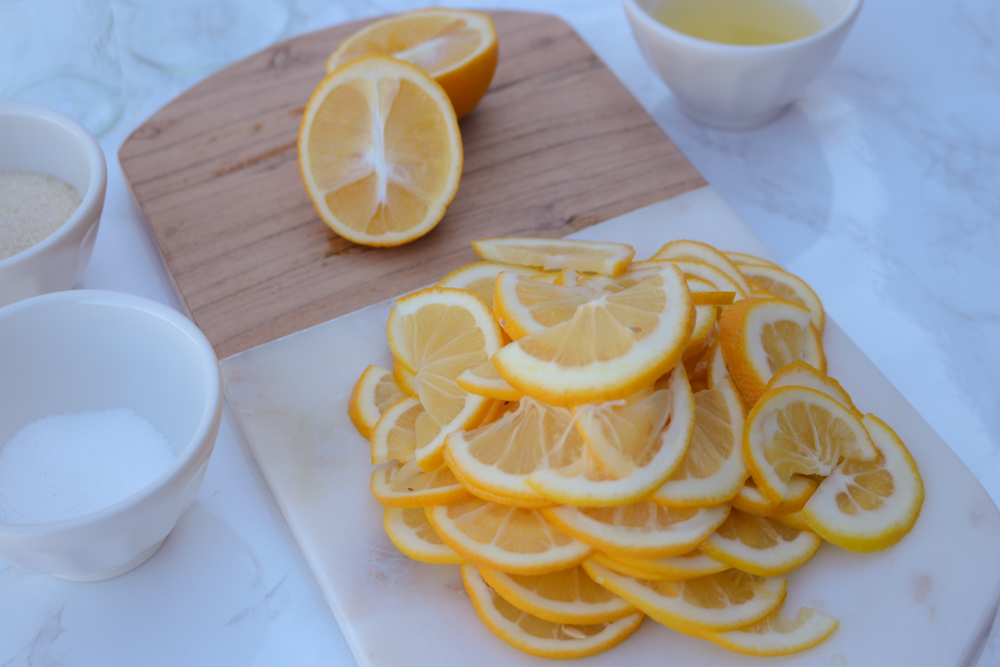 Myer lemons are our second favorite citrus — after yuzu. 🙂 The flavor is a little sweeter and less acidic then the usual run of the mill lemons and adds a special touch to meals. Myer lemons are in peak season right now and ripe for preserving. Thanks to a generous friend my kitchen is overflowing with them and so I decided to try this quick preserve method inspired by Martha Stewart.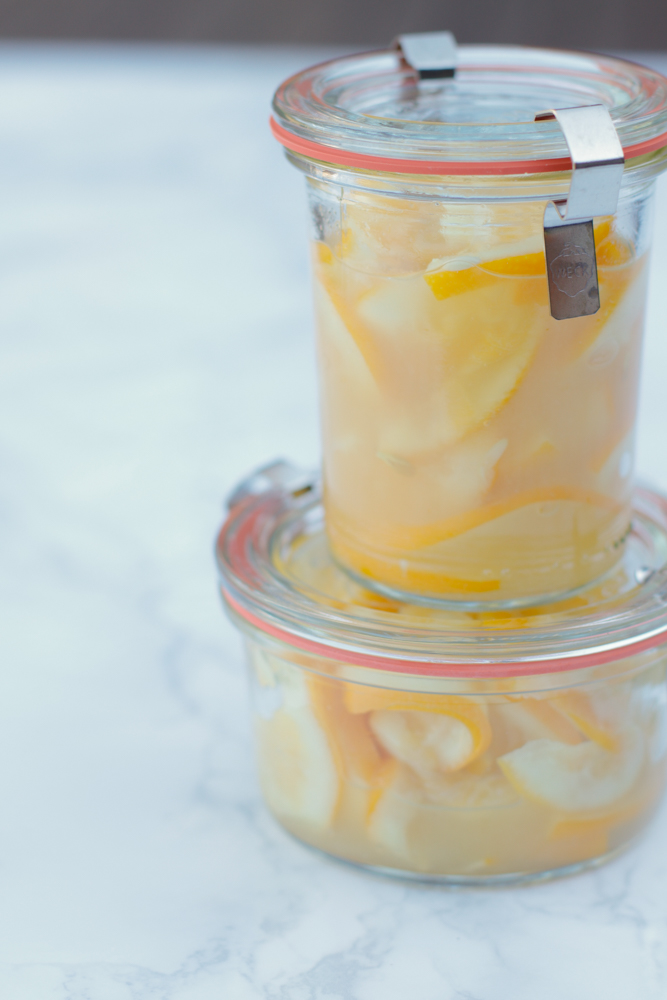 Having these preserved Myer lemons in your pantry means you are always dinner party ready! Add them to fish or chicken and you'll have a delectable meal in no-time.
Print
Party Pantry – Quick Preserved Meyer Lemons
3

Meyer lemons

1

T kosher salt

3

T sugar

3 tablespoons

fresh lemon juice
Instructions
Wash 3 Meyer lemons in hot water to remove any waxy coating.
Halve the Meyer lemons lengthwise and slice very thinly into half-moons.
Combine the kosher salt, sugar, and fresh lemon juice and mix well in a medium size bowl and cover with plastic wrap.
Let the lemons stand at room temperature for 1 day and then transfer them to a jar.
Store in the fridge for up to 2 weeks.