There is so much to admire in Spanish cuisine, from the innovativeness to the inspired use of humble ingredients. Another thing that impressed us about Spanish food is there penchant to not waste anything. Stale bread is added to gazpacho. Over-ripe tomatoes are turned into gazpacho or rubbed all over said stale bread — creating this humble yet delicious dish. Pan con tomate or grilled bread topped with a fresh tomato puree is a simple tapas and perfect for summer.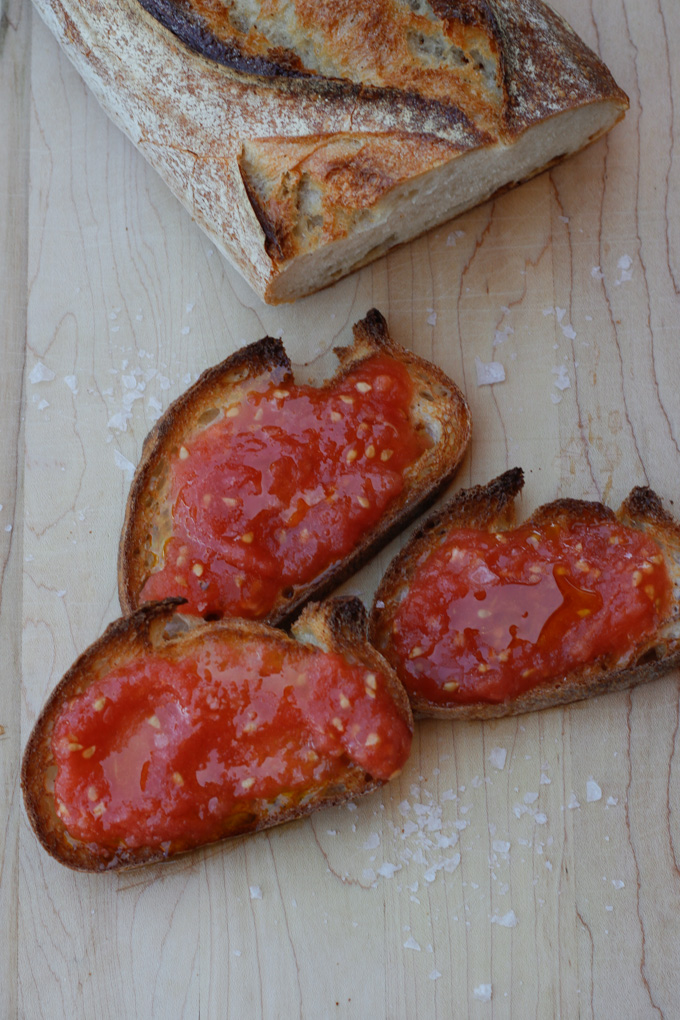 I don't know about you but before we travel to a new spot we completely immerse ourselves in our destination. We read novels and watch movies about the place. We watch all of the travel shows we can get our hands on, start seeking out recipes and watch cooking shows related to the cuisine. This often provides us a huge amount of inspiration and I learn so much about the place and the food!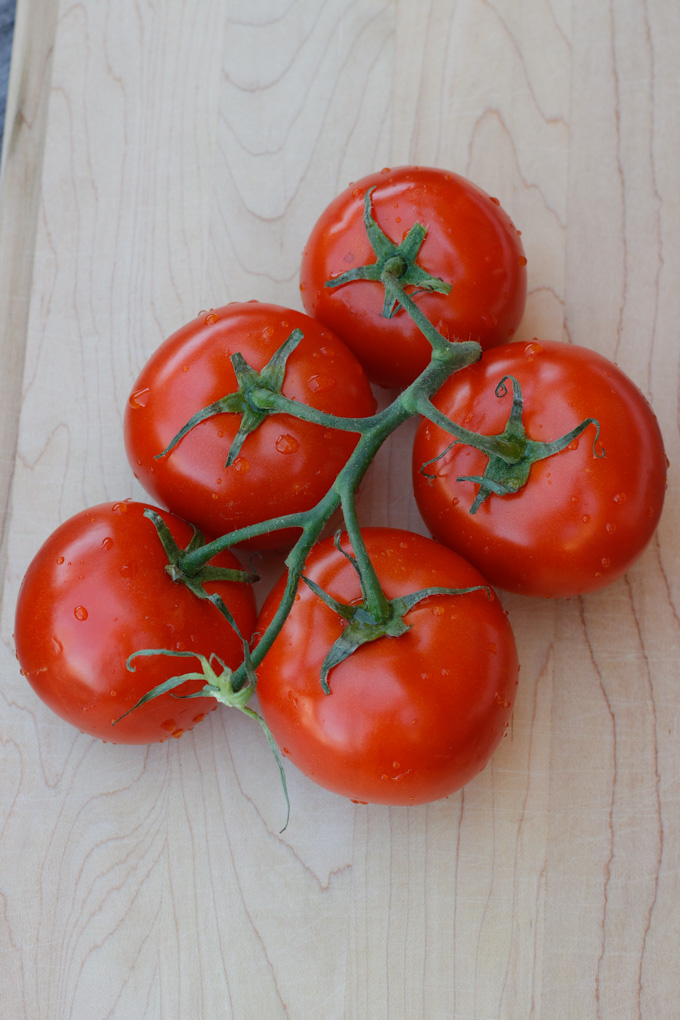 The year we were going to Spain, it was THE foodie destination and there was a lot of interest fueled by great food related series like Mario Batali's Spain On the Road Again and José Andrés program, Made in Spain.  There were a lot of great books out as well. Claudia Roden's tome The Food of  Spain was gifted to us ahead our trip and I read The Sorcerer's Apprentices: A Season in the Kitchen at Ferran Adrià's El Bulli, a great read that followed a class of stages (apprentices) at the iconic El Bulli. Needless to say by the time we arrived in Spain, we were ready to explore and EAT!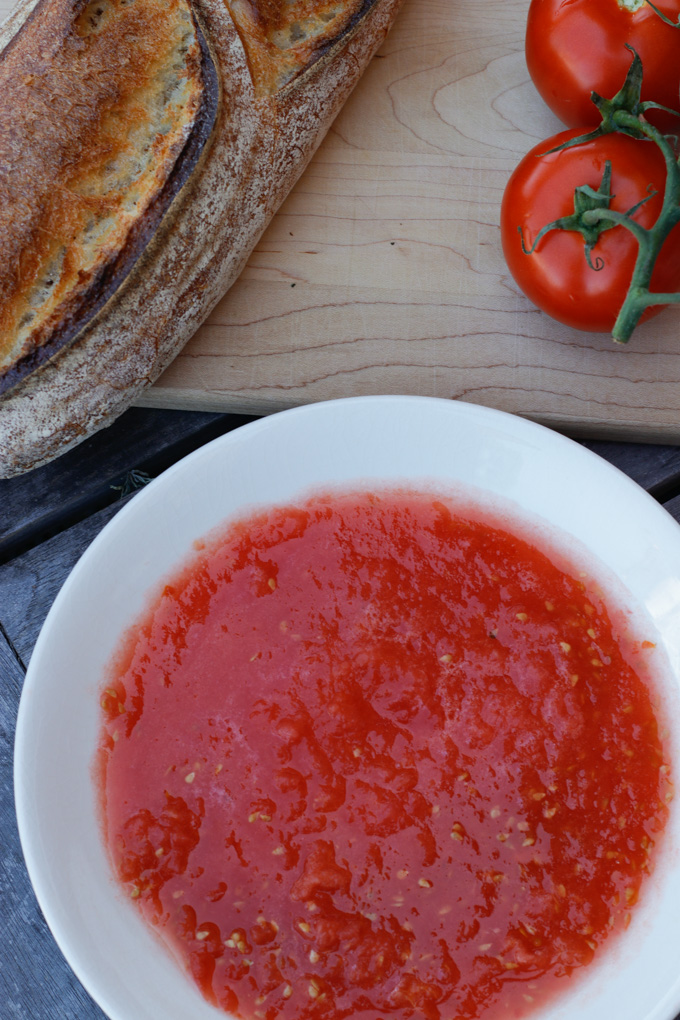 There are two ways you can make pan con tomate. Either you can make a tomato puree by grating the tomatoes and discarding the skin. You then can drizzle the puree on your toasted bread — this is my preferred method. You can also directly rub the tomato on the bread. Either way is tasty but if you like more tomato flavor then I'd recommend the pureeing method.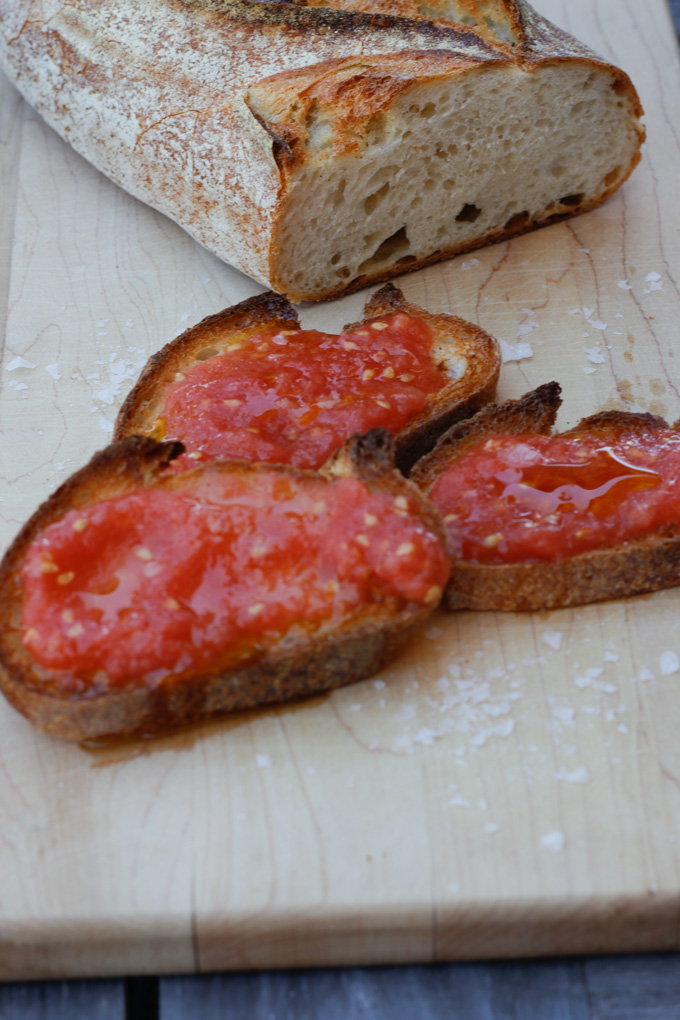 This hardly counts as a recipe but because it's soooo easy to make, there's no excuse not to try it.
Print
Pan Con Tomate
2

large, ripe tomatoes
kosher salt

1

loaf ciabatta or sour batard, sliced

1

garlic clove, split in half
Flaky sea salt, like Maldon or fleur de sel
Instructions
Adjust rack to 4 inches below broiler and preheat the broiler to high.

Split tomatoes in half horizontally.

Place a  grater into a large bowl. Rub cut-side of the tomatoes over the large holes of the grater, using the palm of your hand to grate the tomatoes back and forth.

The flesh should be grated into a puree, while the skin remains intact in your hand.

Discard the skin and season the tomato pulp with kosher salt to taste.

Place bread on a baking sheet and drizzle with olive oil. Season with kosher salt.

Broil until crisp and starting to brown around the edges, 2 to 3 minutes.

Remove bread from oven and spoon tomato mixture over bread.

Drizzle with more extra-virgin olive oil and season with flaky sea salt. Serve immediately.