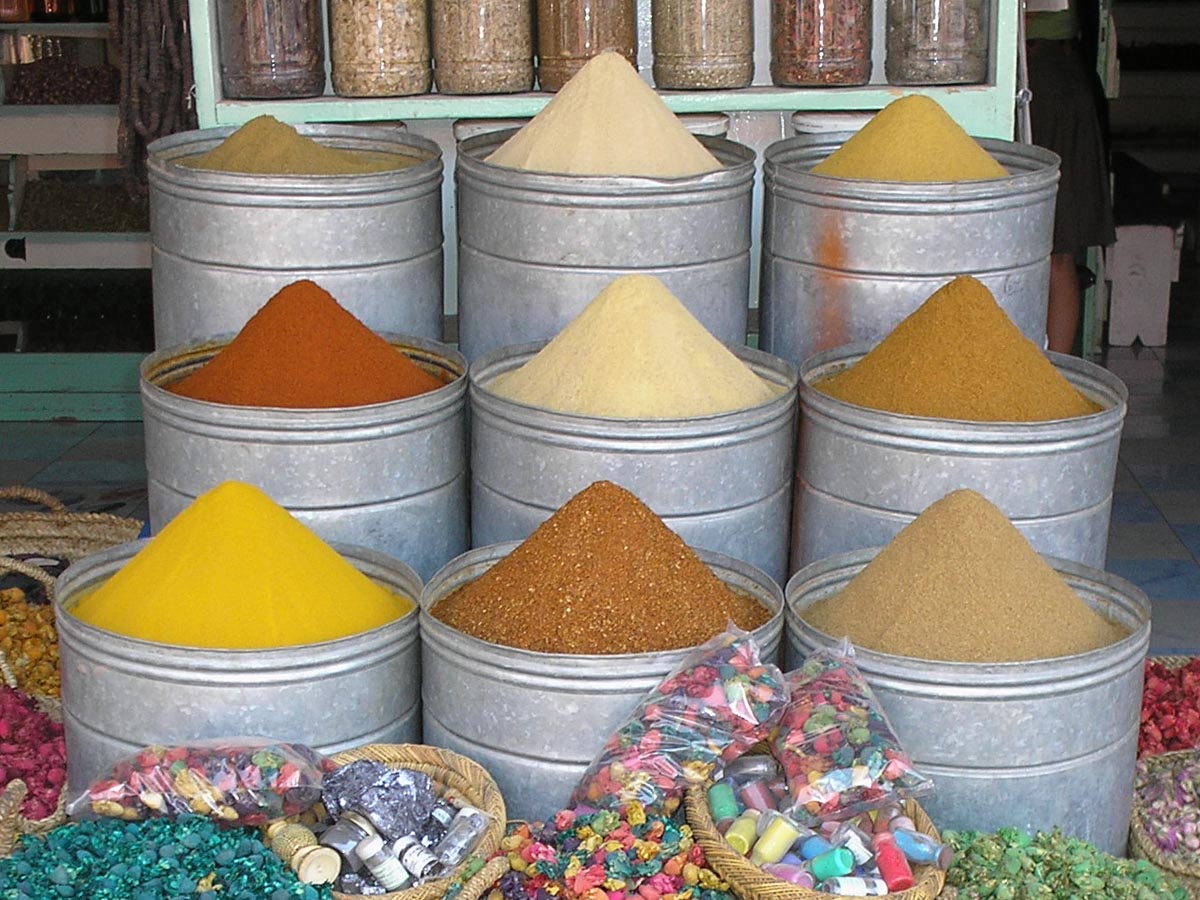 One of the best parts of traveling is going to local markets. It's such a great way to immerse yourself in a local culture and get a sense of how the locals eat. My visit to Morocco about 10 years ago didn't disappoint and one of the highlights were the amazing spice vendors. The pyramids of colorful spices were perfectly piled at each of the spice stalls and the vendors took such pride in their wares and were incredibly knowledgable. The smell of fresh, lovely spices was everywhere. The Moroccans take their spices very seriously and I found each vendor had a slew of recipes they'd happily share depending on the spices I was buying.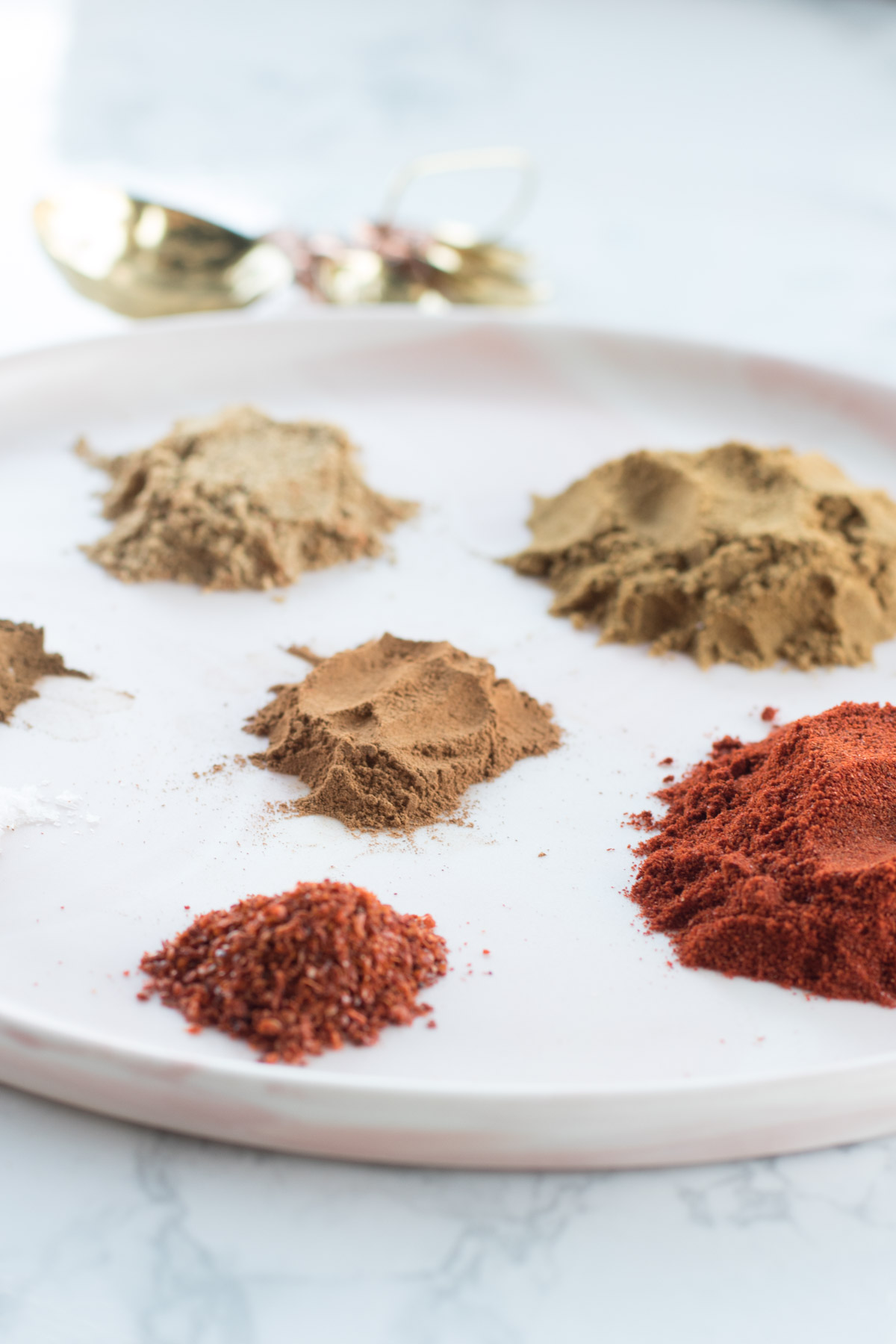 Moroccan food is one of my favorite cuisines. I love that it's so flavorful yet subtle and very sophisticated. I always keep well-known Moroccan spice blends like Ras El Hanout in my pantry and those are usually store bought. I also like to make generous batches of spice blends that I use often — and this is a favorite and pairs perfectly with lamb chops. All of the Moroccan spice favorites make an appearance – cumin, coriander, cinnamon, and even a hint of clove. The standout, however, in this rub is the smoky paprika — which imparts an amazing flavor to the lamb.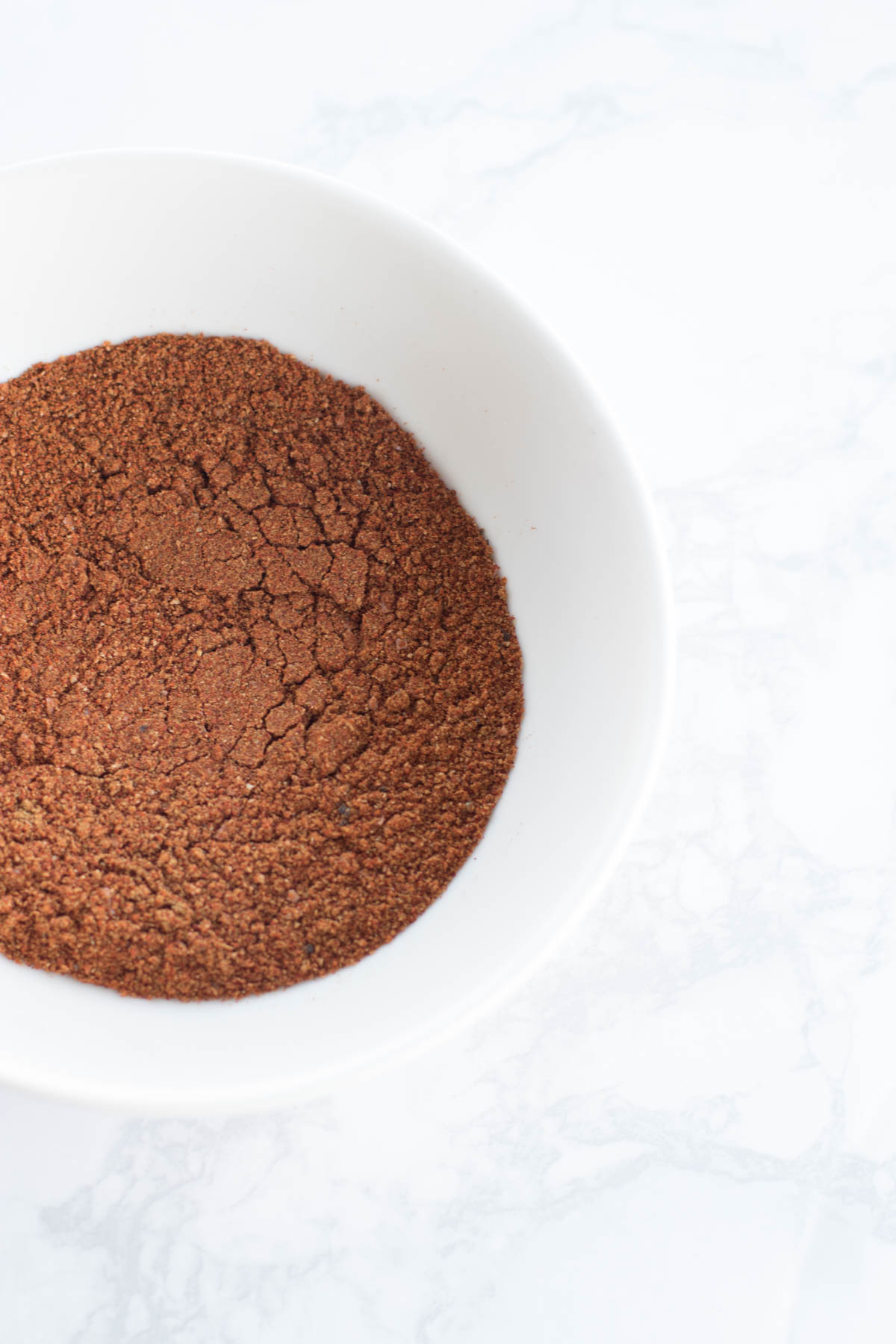 I can have flavorful lamb chops on the dinner table in under an hour when I have this rub on hand. I made these lamb chops for our good friend Jason recently and he asked for rub recipe ASAP. I did one better and not only shared the recipe but gave him a jar of the rub that I'd just mixed earlier that day. As a Texan he was planning on trying it on a skirt steak (of course!) and I can't wait to hear how it turned out. How would you? How would you use this rub?
Print
Moroccan Spice Rub for Lamb
1 tablespoons

 ground cumin

1

 

tablespoon smoked paprika

1

 

tablespoon ground coriander

1

 

teaspoon salt

1

 

teaspoon fresh ground black pepper

1

 

teaspoon cinnamon

1

 

teaspoon Aleppo peppers

1⁄4

teaspoon clove

1⁄8

teaspoon cayenne, to taste
Instructions
Spice Blend:
Mix all of the spices together.
For the lamb:
Rub the spice mixture onto lamb chops.
Let sit for 30-minutes.
Grill on a hot grill, 3 minutes a side for medium rare.