This is an easy pear and almond cake recipe that is as gorgeous as it is delicious but there's quite a story behind getting my hands on the recipe.
It all started on Pinterest – where most of my food fantasies start. Does this ever happen to you? You see a delectable looking food photo on Pinterest and click, feeling all giddy with anticipation only to be thwarted with no recipe on the other end???? Talk about frustrating! I would stop my search there in most cases but sometimes a photo is so beautiful and looks so appetizing, I become obsessed and morph into an Internet search ninja. That's what happened to me when I saw a gorgeous photo on Pinterest that simply lead to Flickr photo with no attribution.
After some major sleuthing, I'm happy to report that I found the recipe for the mystery cake and am today sharing it with you.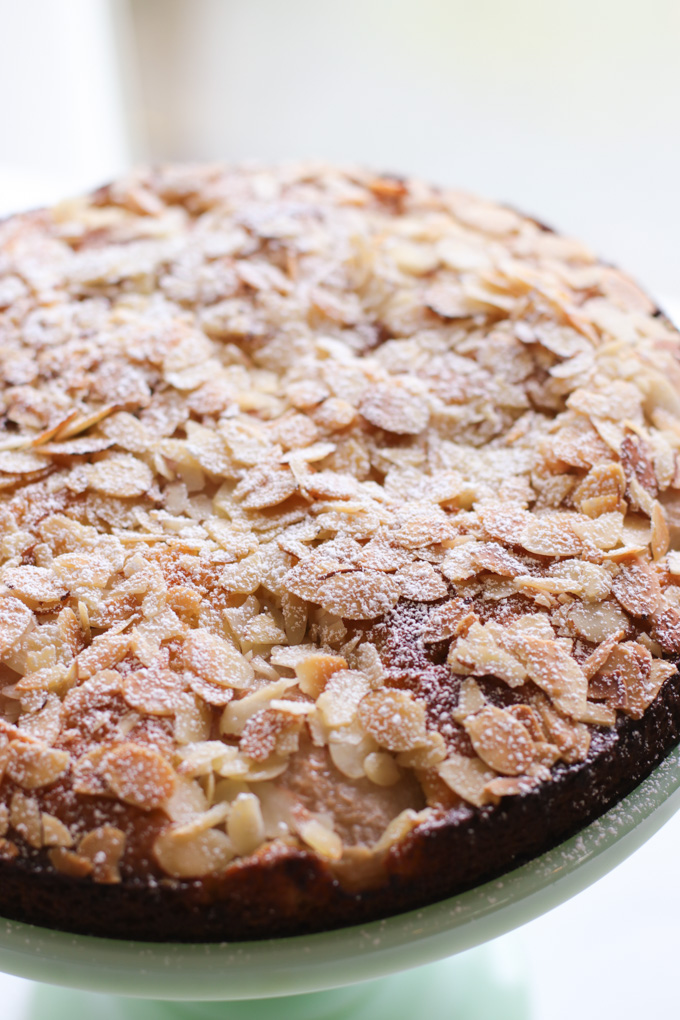 It turns out this pear and almond cake recipe comes from Marina Filippelli's book "200 Italian Favorites." This book is full of treasures that I can't wait to try — later. The first thing I did was find the recipe for this cake and I got to baking.
The ingredient list is super straightforward and the cake comes together in a snap. Peeling and coring the pears were the most time consuming parts of the prep and that took all of 5 minutes. All the ingredients are mixed in one bowl and all you need is elbow-grease. No mixers required here.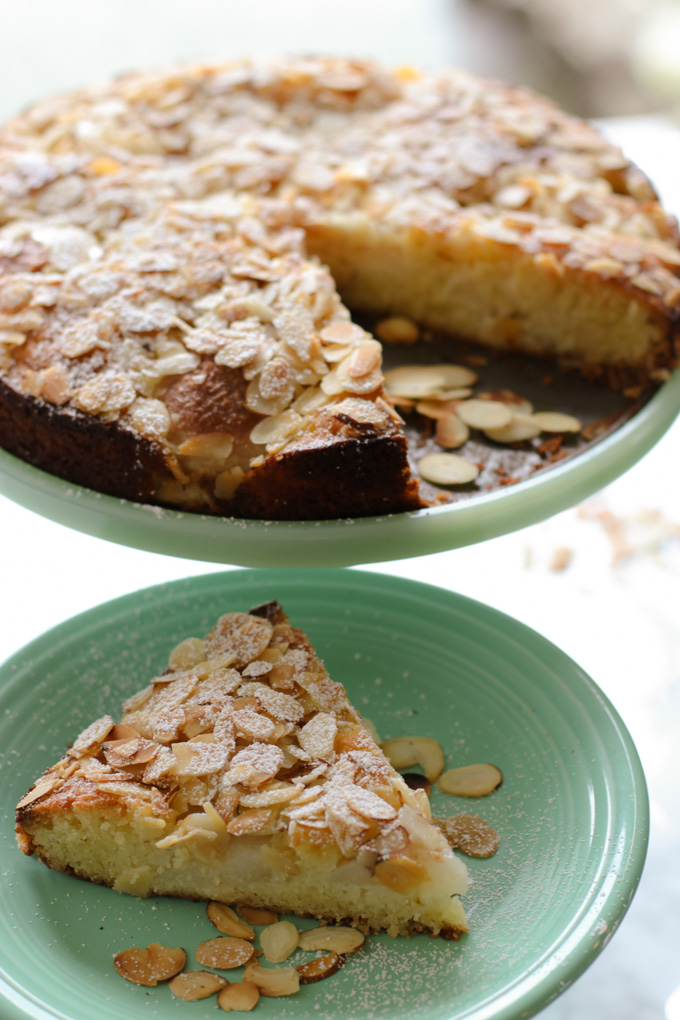 I followed Marina's recommendation and served this cake with a dollop of orange mascarpone cream, which again, came together quickly and with no extensive whipping required. Luckily all of my search efforts were so worth it and this cake is going to be in heavy rotation.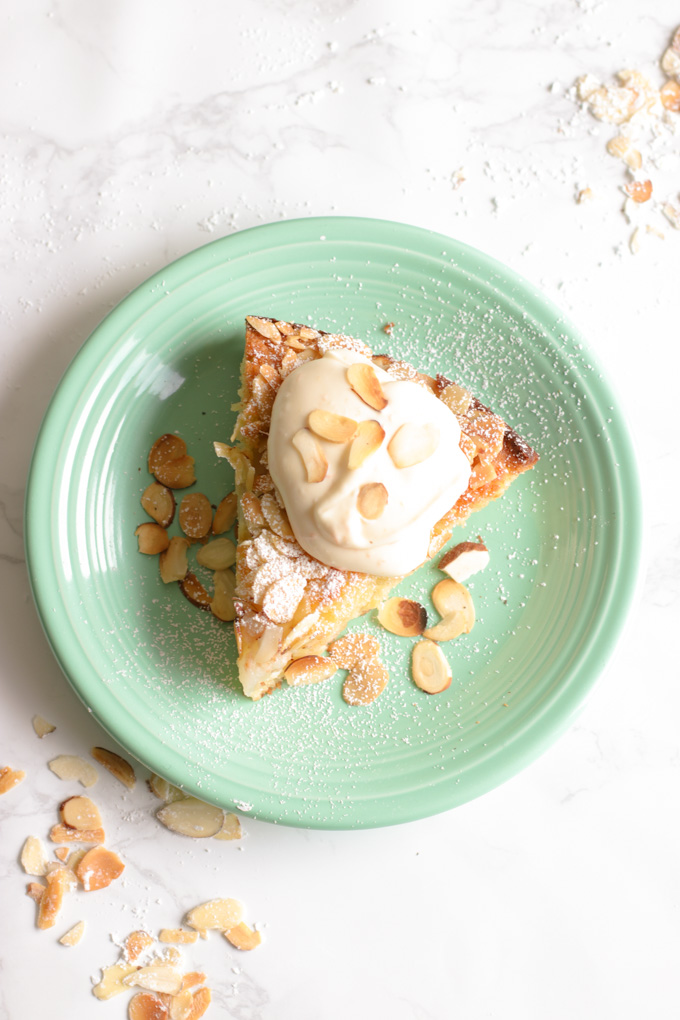 Print
Easy Weekend Lunch: Almond Pear Cake with Mascarpone & Orange Cream
This recipe is adapted from Marina Filippelli's "200 Italian Favorites." This cake is so moist and light and a delightful dessert for any meal.
For the cake:
125 g

(

4 oz

) Unsalted butter, softened, plus extra for greasing

125 g

(

4 oz

) Caster sugar

2

Large eggs, beaten

50 g

(

2 oz

) Plain flour, sifted

100 g

(

3 1/2 oz

) Ground almonds

1/2

t Baking powder

3

Ripe pears, peeled, halved and cored

50 g

(

2 oz

) Flaked almonds
Powdered sugar, for dusting
For the mascarpone cream
100 g

(

3 1/2 oz

) Mascarpone cheese

1

Orange, zest of

2

T orange juice

1

T Powdered sugar
Instructions
For the cake:
Preheat over to 375° F
Beat the butter and caster sugar until pale and fluffy.
Add the eggs, a little at a time, beating well after each addition.
Fold in the flour, ground almonds and baking powder using a large spoon.
Tip into a greased 20 cm (8 inch) spring form cake pan and use a spatula to even out the mixture.
Arrange the pear halves over the top of the cake and bake for 25 minutes.
Sprinkle the flaked almonds over the top and return to the over for 10 more minutes. The cake is ready when an inserted knife comes out clean.
Leave the cake to cool in the pan, then carefully remove the ring and base.
Dust with icing sugar before serving with cream.
For the cream:
Combine all of the ingredients and mix until well combined and nicely whipped.