You are FIVE ingredients away from a super delicious and hearty dinner of creamy mushroom chicken with cashew cream. That's right, just five ingredients and dinner is served.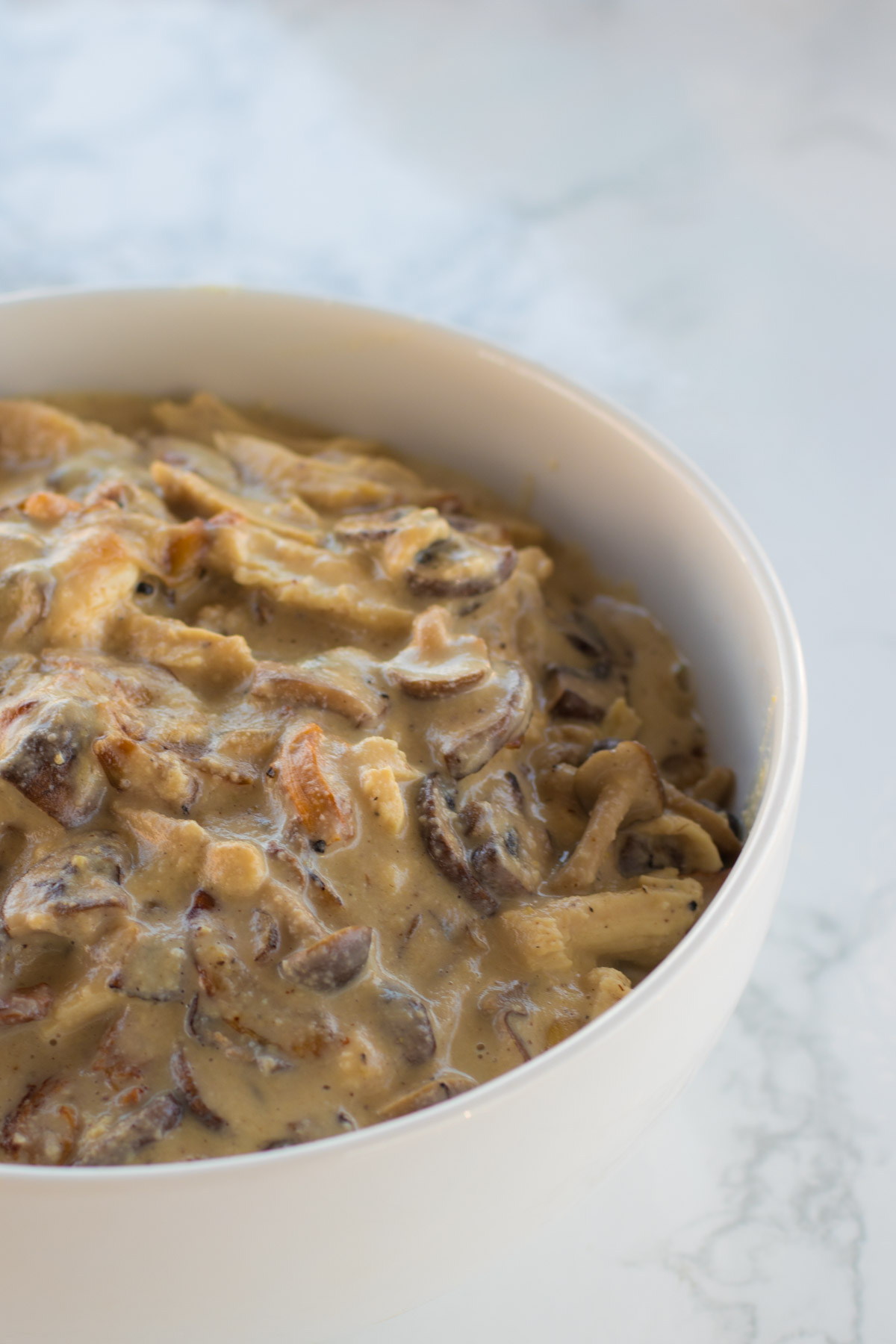 There's more 5-ingredient goodness from where this recipe inspiration came from. Have you guys seen Jamie Oliver's new book 5-ingredients – Quick and Easy Food? The whole book is dedicated to dishes that take 5-ingredients to create — not including pantry staples like olive oil, vinegar, salt and pepper. I know the five-ingredient trend is big but I have to say that most recipes I've seen have been less than inspiring. Jamie's recipes are different in that they're not only easy, but they also have an elegance to them. I'd proudly serve any of them to guests. Each of the recipes I've tried have been amazing but this creamy mushroom chicken has been on regular rotation.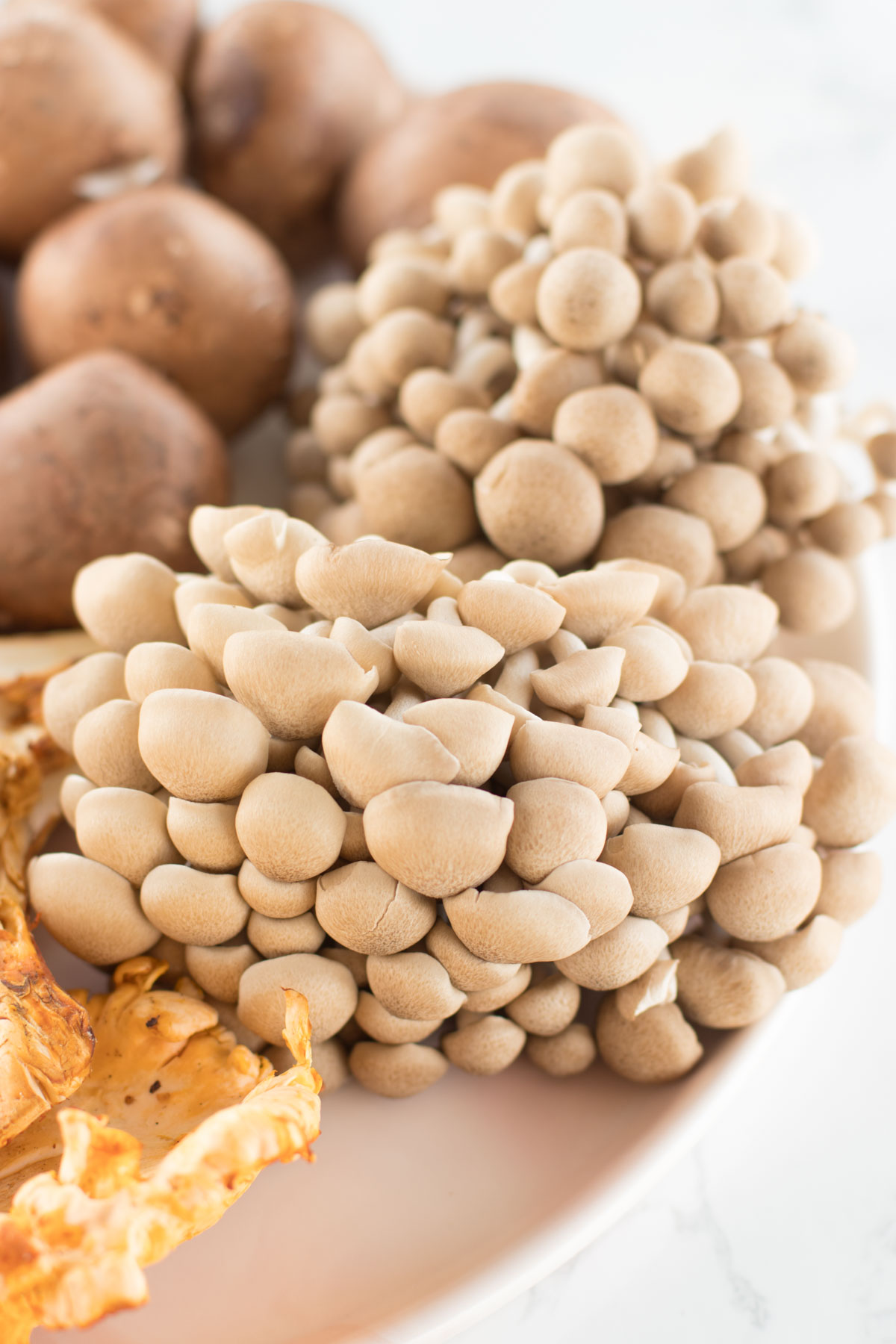 Jamie's version uses half-and-half but I didn't have any in the fridge, so I decided to substitute cashew cream. And that's the magic of cashew cream; all you have to have on hand are raw cashews and water, and voila, you have cream on demand. Not only that, but you can make "half-and-half" or "whipping cream" simply by adjusting the amount of water you add. All of this convenience plus cashew cream is delicious!
Print
Five-Ingredient Creamy Mushroom Chicken with Cashew Cream
200 g

mixed mushrooms

1

yellow onion

2

X 120 g skinless chicken breasts

2

t wholegrain mustard
Cashew cream
1/2

C raw cashews

1

C waters
Instructions
Start with the cashew cream. Soak the cashews in 1 C water for 30 minutes.
Heat up a non-stick frying pan on medium high heat.
Place all mushrooms in the dry pan, tearing up any larger ones. Let them toast and get dark golden and nutty, stirring occasionally.
In the meantime, peel and finely dice the onion and slice the chicken breasts in 1/2 inch-thick strips.
When the mushrooms have browned, remove and set aside.
Saute the onion in oil until translucent (about 5 minutes).
Add chicken and cook 5 minutes, stirring often.
Finish the cashew cream. Discard soaking water and blend cashews in 1 C fresh water.
Add the mustard, cashew cream and  3/4 C water.
Bring to a boil and simmer until you've jut got a loose saucy consistency and the chicken is cooked through (about 15 minutes).
Season with salt and pepper.
Serve!