It's taking all of my strength these days to minimize my sugar intake. To satisfy my sweet tooth I've been on the hunt for recipes that take care of that hankering and that's where this great recipe inspired by Sakara comes in.
It uses one of my favorite ingredients — date caramel, which is deeply satisfying, rich and satisfying.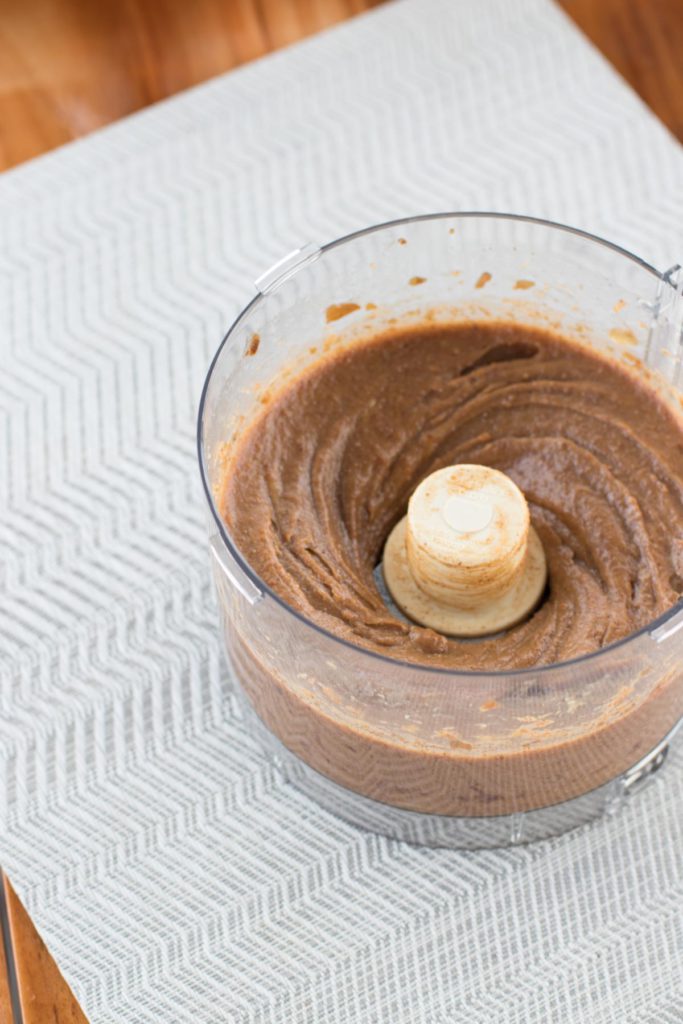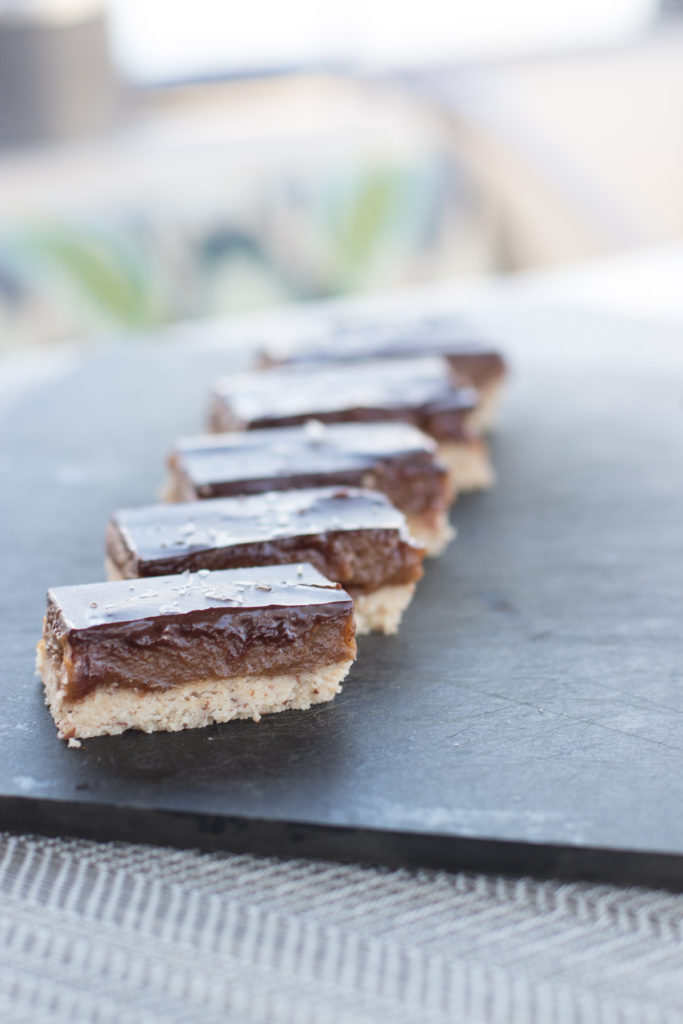 Print
Chocolate Cookie Bars
1 1/2

C almond flour

1/2

C coconut flour

1

t

organic vanilla extract

1

C organic almond butter 

12

large pitted dates 

1

TB organic maple syrup

3

TB water

½

C coconut oil

1/2

 C cacao wafers or organic dark chocolate bar

Maldon salt
Instructions
Preheat oven to 375 degrees F

Combine1 1/2 C almond flour and 1/2 C coconut flour in a medium-sized bowl.

In a smaller bowl combine ½ C coconut oil, 1 tsp vanilla, and 1 TB maple syrup.

Add the wet ingredients to the dry ingredients and mix. The texture of the dough should be crumbly and combine easily. If it is too dry, add more coconut oil or maple syrup. If it is too wet, add more coconut flour.

On a baking dish lined with parchment paper, press and flatten dough into square shape (appx. 8 X 8 inches)

Bake on 375 for 12 minutes. Once baked, take out of the oven to cool while you are making the filling.

 For the date caramel

combine 3 TB water and 6-8 large pitted dates in a food processor and pulse until dates begin to resemble a paste.

Add 1 C almond butter and 2 TB coconut oil to the date paste and pulse until combined smooth and has the consistency of a thick caramel.

Begin to spread the date filling onto cookie evenly. Place cookie in the fridge to set while you prepare the chocolate.

In a small pot or double boiler, combine 1 C of chocolate wafers and 1 t of coconut oil on low heat.

Once gently melted and warm, take the cookie from the fridge and spread the chocolate over the date caramel. Sprinkle evenly with a pinch of salt.

 Place in the fridge to cool and once solidified, cut with a warmed knife into large squares or rectangular bars.